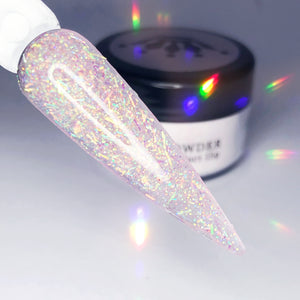 Introducing 16 𝗖𝗮𝗻𝗱𝗹𝗲𝘀 from the Glitz collection
Cool lilac pink glitter shards with hologram flecks! One of our most hardwearing glitters, so brilliant for those clients who are heavy handed. A great colour to use in its original concentrated form. File, buff and top with a super glossy gel topcoat.
Follow us on Instagram & Tiktok for some creative videos using our nail products.