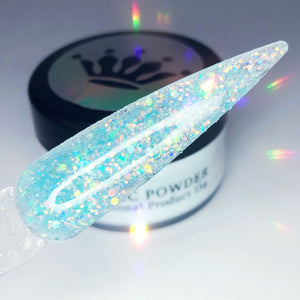 Introducing 𝗜𝗰𝗲 𝗤𝘂𝗲𝗲𝗻 from the Glitz collection

Icy blue full of iridescent sparkles. A great colour to use in its original concentrated form. File, buff and top with a super glossy gel topcoat.
TIP : This looks great as an ombré nail with Russian Lips
Follow us on Instagram & Tiktok for some creative videos using our nail products.