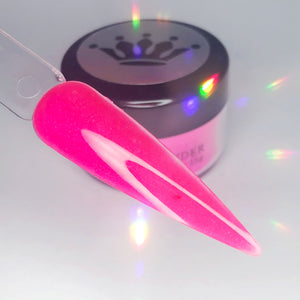 Introducing 𝗡𝗲𝗼𝗻 𝗖𝗮𝗻𝗱𝘆 from the Neons collection 
Full coverage neon popping pink! Gloss finish, no glitter. 


TIP : these neon colours blend perfectly together to make neon ombré effect nails 
All our acrylic powders are concentrated, you can dilute this down with clear to make a more 'jelly nail' finish, or mix together with a scoop of clear glitter to create a glitter neon effect. 
Follow us on Instagram & Tiktok for some creative videos using our nail products.