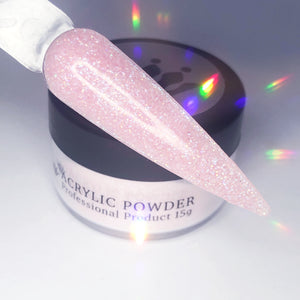 Introducing 𝗣𝗶𝗻𝗸 𝗙𝗶𝘇𝘇
 A soft baby pink with a shimmer frosting finish.
All our acrylic powders are concentrated, so dilute this down with 1 part pink fizz to 2 parts clear pink and it makes the perfect partner to white for a gorgeous ombré/ boomer french. 


Follow us on Instagram & Tiktok for some creative videos using our nail products.