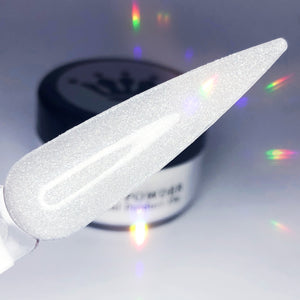 Introducing 𝗩𝗜𝗣 from the Metallics collection 

These colours are highly pigmented, so it's important to shake & double shake before you use or you may get little bursts of pigment when creating a bead. As our mixes are concentrated, you can dilute down with clear powder and it is easier & more flexible to work with. 
 TIP : Cap your Metallics with a clear coat of acrylic to give that encased finish (ie no scratches to the finish when filling) 
Follow us on Instagram & Tiktok for some creative videos using our nail products.